One of the most auspicious Hindu festivals, Krishna Janmashtami 2020 is almost here. The special day marks the birth of Lord Krishna. Almost every year millions of Krishna Bhakts celebrate this day in their own ways. However, this time due to the pandemic things will not be the same. Still, the spirits of people to follow Kanha's birthday rituals is alive. 
This year Janmashtami is going to be celebrated for two days, 11th and 12th August. No doubt because of the current scenario there will be no huge gatherings. Even so, people are planning to celebrate Natkhat Lala's birthday at their homes and, preparations have already begun. 
Krishna Janmashtami 2020 Puja Timings
Krishna was born in midnight so, the Janmashtami puja is mainly performed during the late-night hours. The Puja is divided into two parts, one is known as Janmashtami tithi and the other is Nishita.  
This year Ashtami Tithi will take place on August 11 at 9.06 am to August 12 at 11.16 am. The Nakshatra begins on August 12 at 3.27 am and ends on August 14 at 5.22 am.
Apart from this, many people fast for Lord Krishna while others involve in Janmashtami festivities. Dahi Handi is also a very popular ritual which is performed on this day. The Dahi Handi competitions and the eagerness of participants to break the Matki is worth gazing.
Krishna Janmashtami 2020 Puja Vidhi
Place Lord Krishna's idol on a cradle. If you don't have a cradle then you can create your own at home. Decorate it with a clean yellow or red cloth.

Wash Lord Krishna's feet with water and give him a bath with milk, ghee, curd, sugar, honey or saffron.

Offer him new clothes and flowers.

After dressing up Krishna, invite him to accept your offerings and bless you with happiness. 

To show your devotion to Nandlala, sing Krishna aarti.

As a prasad along with sweets, you can also keep Krishna's favourite Tulsi, butter and mishri.

The ones who are fasting can break their fast after the midnight pooja comes to an end.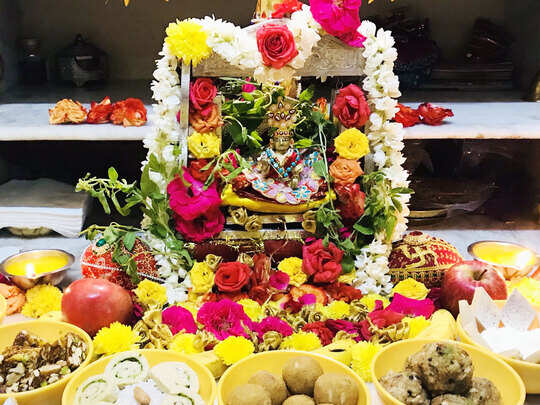 Krishna Janmashtami
Images
Here are some of the most mesmerizing pictures to remember and show love to Natkhat Nandlala. All these images will surely helpful in bringing a smile on your face. From his notorious smile to that cute innocent expression, all these Lord Krishna's pictures are heart winning.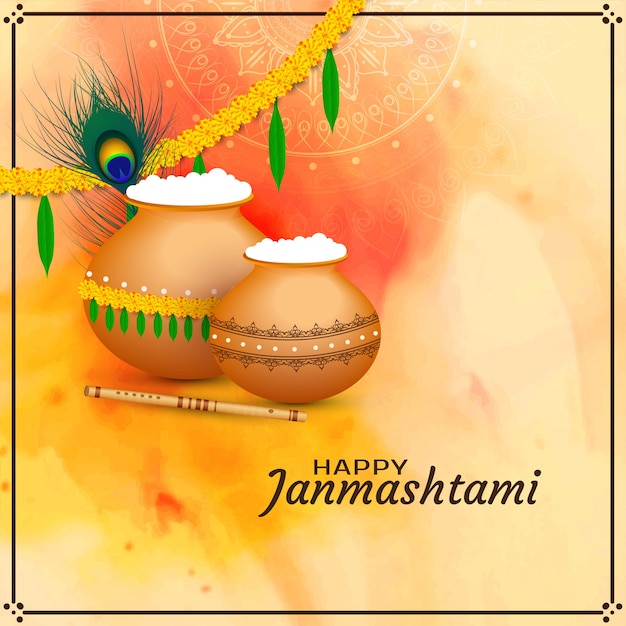 Significance of
Krishna Janmashtami
Janmashtami holds an important role in our Hindu mythology. The major reason behind this is the hardships through which Lord Krishna was born. He is the Avatar of God Vishnu who took birth to safeguard everyone from his Mama Kansa. 
Krishna's real parents, Devaki and Vasudeva were in a jail when he was born. Krishna was their 8th child and all the 7 died because of the fear of death his Mama had. However, Gokul Nandlala came as a blessing for everyone and was raised by his foster parents, Yashoda and Nanda. 
Krishna Janmashtami is also followed by a festival Nandotsav. It is celebrated to remember the day when Nanda Baba distributed gifts and sweets in the neighbourhood after they got Krishna.