Yummy and easy to make potato recipes to try. yes, you read it right. Surprisingly, potatoes can turn into an end number of snacks and easy to make starters. However, you don't even need to spend hours cooking a single snack. If you want to try out some of the unique and easy to make potato recipes, read the article till the end and find out about the potato recipes in no time. You can either use the potato recipe for evening snack or potato recipe for yummy breakfast.
Try out these Yummy and Easy Potato Recipes
Are you also bored with eating the same potato snack every time? Do you wish to delight your taste buds with some amazing and easy to make potato snacks? We've brought some tasty and unique potato recipe ideas for you and your friends to try out. Here are some yummy and easy to make potato recipes for you to try out:
Crispy Cheese Balls – Easy Potato Recipes
Ingredients:
Potatoes
Bread crumbs
Chilli powder
Oregano
Garlic paste
Maida
Salt
Mozzarella cheese
Cornflour
Crispy Cheese Balls Recipe:
Take some potatoes and boil it.
Peel the potatoes and mash well. Then add bread crumbs to it.
Add salt as per taste, ½ tbsp ground red chilli powder, a little bit of oregano and black pepper, ½ tbsp garlic paste to the mixture. Mix well.
Heat some oil in a pan.
For the preparation of balls, take breadcrumbs in 1 bowl and maida paste in another. For the filling, take mozzarella cheese.
Start preparing balls with the potato mixture and fill the balls with mozzarella cheese. Coat the balls with breadcrumbs and after that, dip them in maida paste. Then again give a coating of bread crumbs on the balls.
Deep fry the balls on medium flame.
Your crispy cheese balls are ready to be served.
Potato lollipop
Ingredients:
A bowl of boiled and grated potatoes
1 small chopped onion
Fresh bread crumbs
1 tbsp garlic paste, cumin powder, chaat masala
¼ tbsp coriander powder
2 tbsp maida
3 tbsp water
Toothpicks
Method:
Take a bowl and add potatoes, onion, red chilli powder, salt, chaat masala, coriander powder, ginger garlic paste, breadcrumbs, and mix well.
Take a small amount of the mixture in your hand and roll it lightly to make balls.
Make refine flour slurry and prevent the formation of lumps in it.
Now, take the potato balls and dip them in the slurry and coat them with breadcrumbs.
Freeze the potato balls for 15 minutes now.
Heat some oil in a pan and fry the potato balls in it on high flame.
Once they turn golden brown, take them out on a tissue paper.
Now, before serving them, poke a toothpick to make potato lollipops.
Cajun Potatoes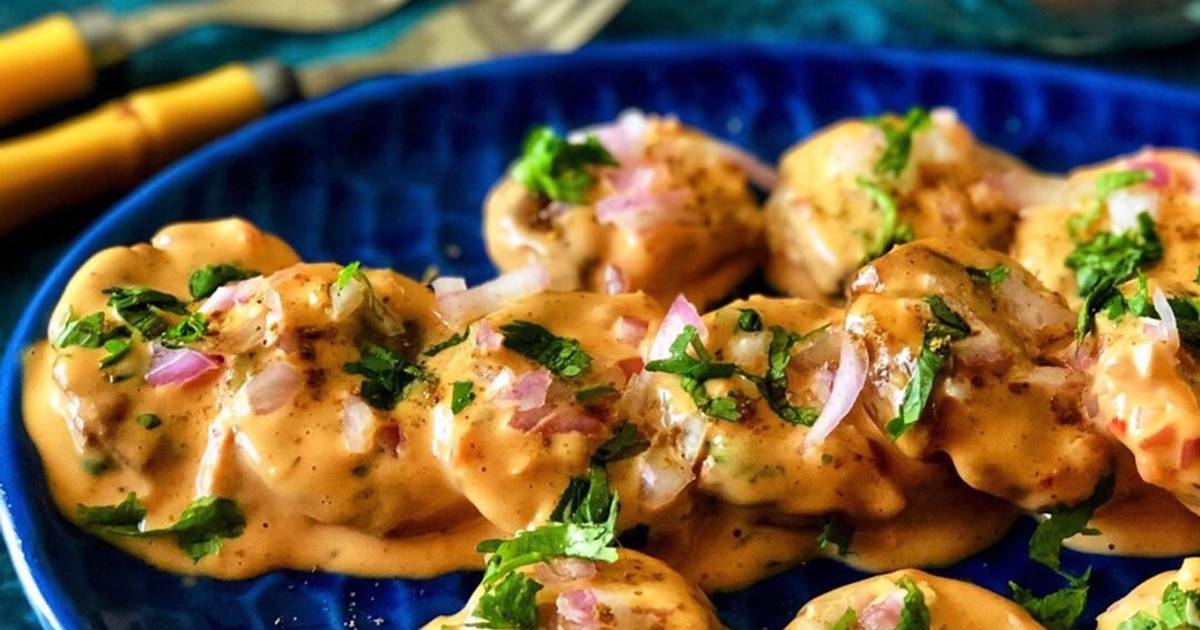 Ingredients:
Some baby potatoes
4 tbsp corn starch
2 tbsp maida
Oil
4 tbsp mayonnaise
Chilli flakes
Pepper powder
Kashmiri red chilli
½ cup milk
½ tbsp herbs mixed
2 tbsp onion powder and garlic powder
Chopped onions, coriander, and red chilli powder
Cajun Potato recipe:
Wash the baby potatoes and boil them for 2 whistles in a pressure cooker on high flame.
Once done, let them cool.
After that, take a board and press the potatoes on it one by one. But be careful because applying more pressure would not let the potato retain its shape.
After that, adjust the potatoes and flatten them.
Now, to make the potatoes crunchy, take a bowl and add cornflour and maida in it in the ratio 2:1. Then add some water in it to make a slimy and thin paste. Take the potatoes one by one and dip it inside the batter.
Heat some oil in a pan and put the potatoes inside it one by one for frying. Make sure that the pan is on the medium flame and let it fry for 4-5 minutes. Also, let the bottom side get brownish in colour and then flip the potato to fry the other side.
After frying half of the potatoes, it's time to make cajun spiced mayonnaise. And for this purpose:
Take a bowl and put ¾ cup of mayonnaise in it. Now add 1 tbsp of chilli flakes, ½ tbsp of mixed herbs, 1 tbsp of onion powder and 3 tbsp of garlic powder in it. Then add ½ tbsp of salt and black pepper each and 2 tbsp of Kashmiri red chilli powder init.
Now stir the mixture well and if it is thick, add some milk in it and then again mix well.
Place the fried potatoes on a tray and cover it with the mayonnaise with a spoon.
Lastly, put some chopped onions, coriander, and chilli flakes on the snack for dressing.
Tasty Bread Rolls
Ingredients:
Bread
Bread crumbs
Potatoes
Onions
Green chillies
Garam masala
Salt and pepper powder
Method:
Take some boiled potatoes and mash well. Add some chopped onions, green chilli, coriander leaves, garam masala, salt and pepper powder in it. Mix well.
Take a bread slice and cur its corners. Dip it into the water and gently squeeze the bread.
Take the mixture, roll it into an oval, and stuff it inside the bread. After that, roll it from all the sides and seal it properly.
Take some bread crumbs and cover the roll completely with them. Place the roll in the freezer for some time.
Heat some oil in a pan and fry the bread roll in it. Once they get golden brown, take them out of the pan and place on the plate. Your tasty bread rolls are ready to be eaten.
Crispy Easy Potato Recipe Pancake
Ingredients:
Potatoes
Onion
Corn flour
Chilli powder
Salt
Soya sauce
Green chillies
Onion
Lemon
Potato pancake recipe:
Take some potatoes, peel and grate them.
Rinse under cold water to remove excess starch.
Take an onion and grate it.
Mix the grated onion and grated potatoes in a bowl.
Add 1 tbsp of cornflour, ½ tbsp of chilli powder and required salt to the mixture.
Take a pan and heat it. Once heated, add required oil to the pan and place the mixture in the pan.
Try to give a round shape to the mixture and flatten it with a spoon. Heat the mixture on low flame.
When one side is completely cooked, turn the mixture over and let the other side turn brownish.
Cook until it gets golden on the edges as well.
At last, take it out on a plate and serve warm.
For some more yummy and easy to make potato recipes, you can reach out to us. Also, you can share your favourite recipes with us in the comment section below.