Looking for some quick breakfast recipes then, you are on the right page. But before you hit on to these quick and easy breakfast recipes in 10 minutes for the busy schedule. There is one thing that you need to know.
We often skip or miss out on our breakfast due to a hectic life schedule. Eating less or missing out breakfast is not a solution if you want to lose weight. Breakfast plays a very important role in your diet. So, never miss your breakfast at any cost. Instead, look for some quick easy recipes in 10 minutes for a busy schedule to help you stay healthy and fit. These recipes keep deal with your hunger and keep you healthy at the same time.
So, without wasting much time let's jump into the quick easy breakfast recipes.
Super Healthy Quick Breakfast Recipes
Smoked Egg Toast
The egg is one of the easiest and quickest way, especially for working professionals. If you are on the run and need some quick healthy breakfast, egg toast is the best option available. The egg is the versatile food ingredient and it can be cooked in a variety of ways from scrambled eggs to an omelet or can be eaten with a slice of Toast.
Oats – Quick Breakfast Recipes
This is one of the easiest and hassle-free breakfast. Soak your oats overnight. This makes it quite tasty as well as super healthy. This helps you to save a lot of time. All you need to do is soak the oats in a bowl of milk overnight and refrigerate it. Next morning grab the tiffin and pour the soaked oats and run!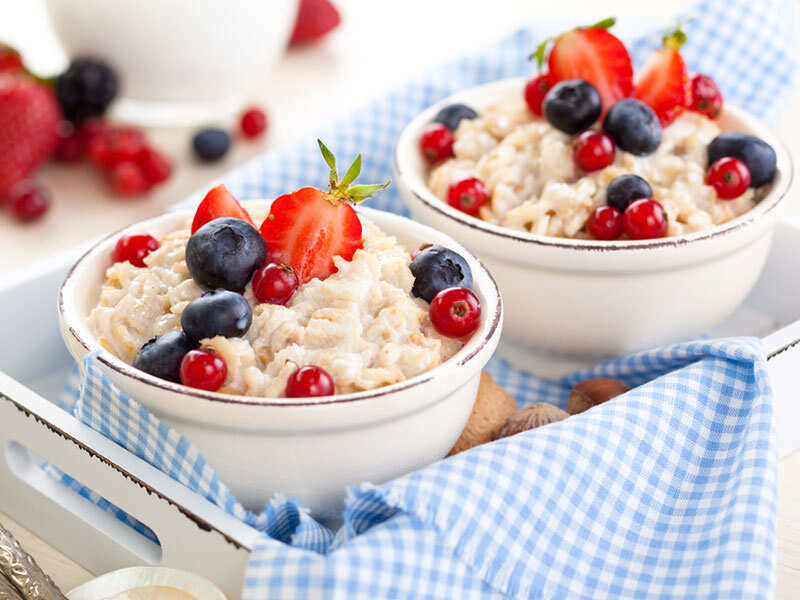 Upma and Poha
Upma or Poha is one of the most common vegetarian breakfast which is cooked in almost every Indian household. These recipes are quite simple and you can make it within a span of 10 minutes. Both these food items are low on protein so you can add yogurt or buttermilk to complement your Poha or Upma. This combo makes an amazing breakfast meal that too within 10 minutes.
Sandwiches Quick Breakfast Recipes
Sandwiches are super tasty and one of the most preferred breakfast for any working professional. It is because they are quite convenient to carry and eat. If you are travelling and you need something really healthy then, no other option is better than a sandwich. Sandwiches have so many options available if you want to look for the vegetarian recipe. Then, you can go for a vegetable or cheese sandwich and if you are looking for something in always then you can go for chicken or egg sandwich.
Coconut Fruit Salad
Coconut fruit salad is super delicious and the best part is you can cook them within 10 minutes. For this, you need oranges, pineapple, chunks, banana slice, chopped apple, golden raisins, and shredded coconut.
Chop the fruits well and golden raisins to it. Garnish it with sweet shredded coconut.
Strawberry, Banana, and Papaya Smoothie
If you want to drink something healthy instead of eating so, you can also opt for strawberry, banana, and papaya smoothie for your breakfast. The recipe is quite simple and it hardly takes 5 minutes.
For this recipe, you need large strawberries, chopped banana, and papaya juice. The very first step is to wash the strawberry well and cut them into half, take the banana and cut it into finely chopped pieces. Now blend both these fruits and pour them in papaya juice.
Nutella Banana French Toast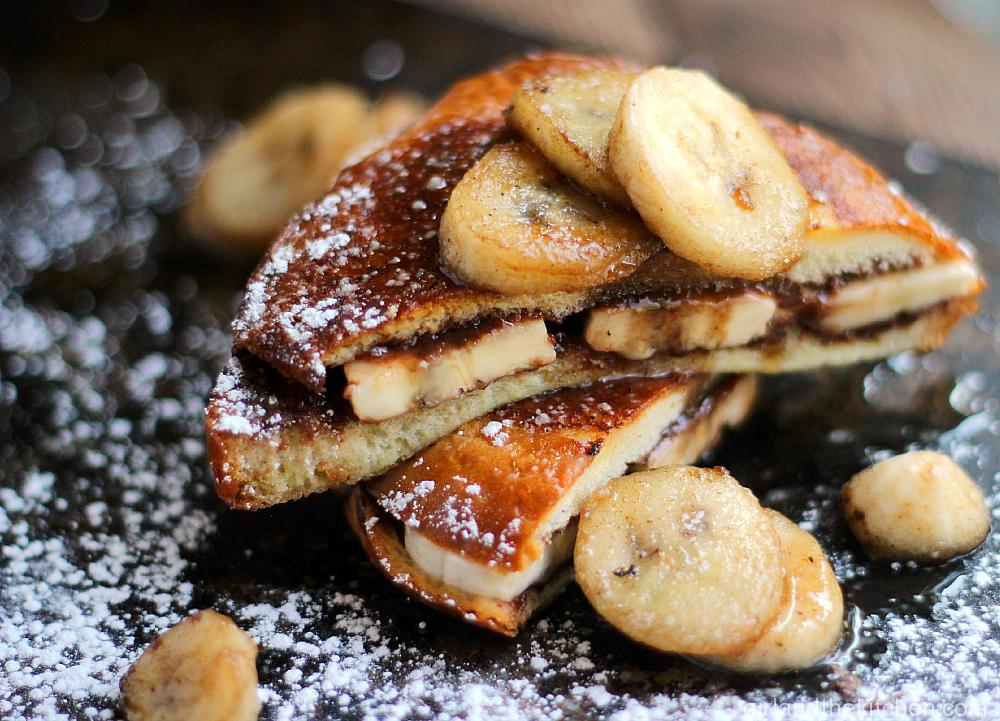 You can opt for this amazing breakfast recipe to keep your body full of energy throughout the day. For a healthy lifestyle, you can opt for French toast and add banana and pinch of Nutella sweetness to make it more tasty and healthy.
Museli
Grains are a great source of energy and are rich in proteins, carbohydrates and fibre. So, take a packet of muesli and add a glass of milk. Empty some quantity from the packet into a bowl then, pour the glass of milk. You can add dry fruits, fruits and honey for better taste and more nutrition.
Tofu Omelet
Tofu is great alternatives if you are looking for something healthy. The added benefit of Tofu is that it is quite versatile. So, you can stuff it with spinach, mushroom or cheese. Blend it well and enjoy your meal. It can easily last for 2 to 3 days.
Try out these quick easy breakfast recipes in 10 minutes for a busy schedule. These recipes are pretty amazing and are delicious. So, grab your bowl and enjoy any of these dishes. Keep in mind never to miss out on your breakfast. JUST DON'T!