As a matter of fact, cake-cutting is the most awaited time for every occasion and everyone is excited to see the cake. And if it's your birthday or your loved ones' birthday, then you have to make sure that the cake catches everybody's attention. Try to be unique and creative while selecting the best cake for them. Sometimes you don't find the perfect cake for someone who doesn't like cakes or is an elder member of the family. But what is a birthday celebration without a cake? So, to turn your frown into a smile, we've some easy to make birthday cake ideas for you.
Inventive birthday cake ideas for your loved ones.
Whether it be a joyful kid or an adult, everybody loves when they receive their favorite cake on their birthday. A child may want a mickey mouse cake or a car cake design, and for that purpose, you need the latest cake designs for birthday. Obviously, you want to make them feel special and surprise them with the best cake ever on their special day. So, to make your task easier here are some of the best birthday cake ideas for your loved ones.
Halloween themed cake
If you're planning to make a cake for a horror theme lover, then this is the best option for you. Easy to make and with those spooky eyes all over it. You can use oreo white cream biscuits to create those eyes and put a drop of chocolate syrup on every biscuit to make the eyeballs. Moreover, you can even add red whipped cream on the cake to make it look spookier.
PUBG Cake
Nowadays, with the increasing craze for PUBG people are going mad over these cute little PUBG themed cakes. If you've got a PUBG addict in your life, don't miss out on this one on their birthday. Though these cakes may look difficult to make, these can be made effortlessly and more game-related props can be added if the size of the cake is bigger. Moreover, these cakes are attractive and can easily grab anyone's eyeballs.
Princess castle cake
If you're looking for birthday cake ideas for girls, you should definitely try this one out. Your cute little princess deserves a castle on her special day and you should try to give her one as her birthday cake. For this, you need some cream biscuits and ice cream cones along with some whipped cream. Also, you can add gems or sprinkles if you want the castle to be more attractive. We can bet that nothing else would please the birthday girl more than her cake.
Fruit basket cake
If you're trying to find out the perfect 50th birthday cake for an elder member of your family, then here's the best deal for you. At times, most of the elders in the family don't prefer consuming sugar or some heavy confections. So, the fruit basket cake looks like a good option. All you need is some fresh and healthy fruits to use as a topping. This cake not only looks colorful but also is good for your health. Also, you can prefer it for a health-conscious person.
Cricket themed cake
If the cake is for a cricket lover, then nothing is better than a cricket-themed cake. You just have to make a cricket ball, bat, and wickets to decorate the green-colored base. It is such a creative idea and the birthday boy is going to love this. Apart from this, you can also make a basketball-themed cake or bowling themed cake for somebody who's addicted to it.
Make-up cake
You might have someone obsessed with make-up and whose birthday is approaching. The best gift you can give them is a make-up themed cake decorated with their favorite make-up products. Also, you can increase the number of make-up products if you're planning for a bigger cake or you wish to add a variety of make-up brands. However, lipstick and eyeshadow are the main components for adding on the top.
Candy bar birthday cake ideas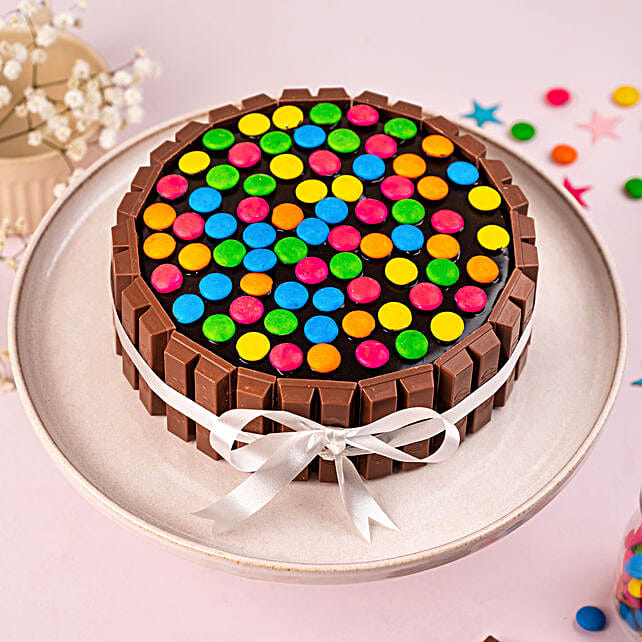 For somebody who doesn't like a cake, nothing is better than a candy bar cake. All you have to do is to take some chocolate bars or candy bars and arrange them in a circular pattern and tie them with a ribbon. You can also make it double-layered by adding one smaller circle of chocolates on top of it. This birthday cake idea is less time consuming and tastier. Additionally, you can also gift it to somebody on their graduation or some other occasion.
Number birthday cake ideas
For celebrating the birthday of a toddler or a kid, you should go for a number of cake. The benefit of choosing this cake is that you don't have to add a number candle of their age. You can comfortably make a number cake of their age and use colorful gems to cover the chocolate base of the cake. Your little one is going to love it for sure.
Robot cake
If you have got a tech-savvy person at your house whose birthday is near, then this is the perfect cake for him. This cake is simple to make and all you need is some black colored gems for decoration. You can easily bake it in the baking pans and make it attractive with your creativity.
Ice-cream birthday cake ideas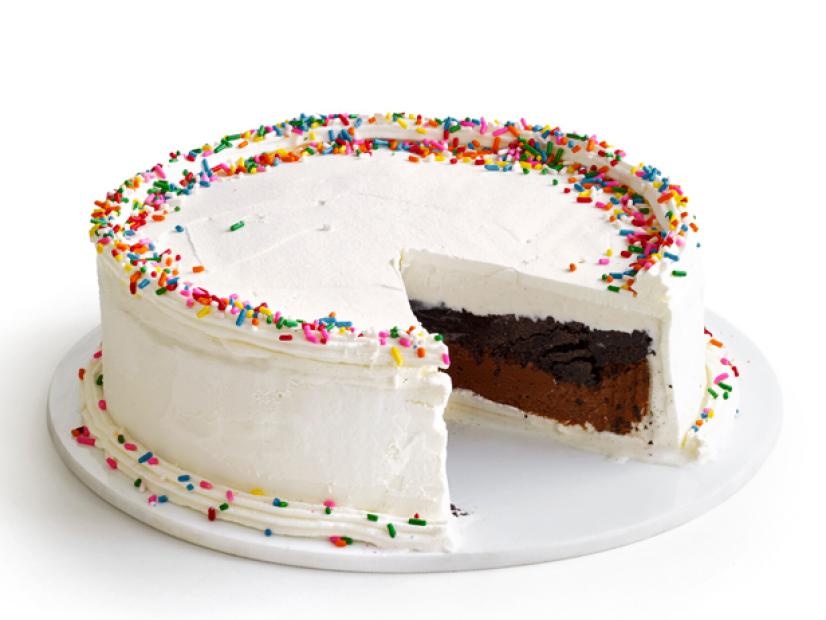 To add on a twist in your cake, you can add a layer of ice-cream between the layers of bread. It not only makes the cake delicious but also makes it look appealing to the eyes. However, you have to consume it quickly as there are chances for the cake to melt as soon as you take it out of the refrigerator.
Now, without any further delay go and try out these birthday cake ideas for your special ones. Make them feel happy and loved by showing your efforts and affection on their birthday. Also, you can look for other cake recipes if you wish to try something else. Let's hope that your efforts show good results and you get an appreciation for your creativity.