Extramarital affairs of Bollywood has always been a hot topic. Things are not always real on the camera in the glamorous industry. Reality is often shocking and unexpected. Rumors about many actors' affair do rounds however, some manage to keep it completely a dark secret.
Still, thanks to our media who never leaves any chance of bringing the truth out. Thus, here we have listed down a list of all the celebrities whose extra-marital affairs will leave you stunned. Though their married life would always seem perfect, deep inside there were problems because of a third person.
Shocking Extramarital Affairs of Bollywood:
Malaika Arora and Arjun Kapoor
This duo is the newest one to enter into the list of extramarital affairs of Bollywood. Malaika Arora's divorce with Arbaaz Khan was shocking. Immediately the Diva started hanging out with Arjun Kapoor and, this had given the people's assumptions more surety about Arjun being the reason behind their separation. Both of them always deny being into a relationship before Malaika and Arbaaz's divorce but, their body language showcases something else.
Priyanka Chopra and Akshay Kumar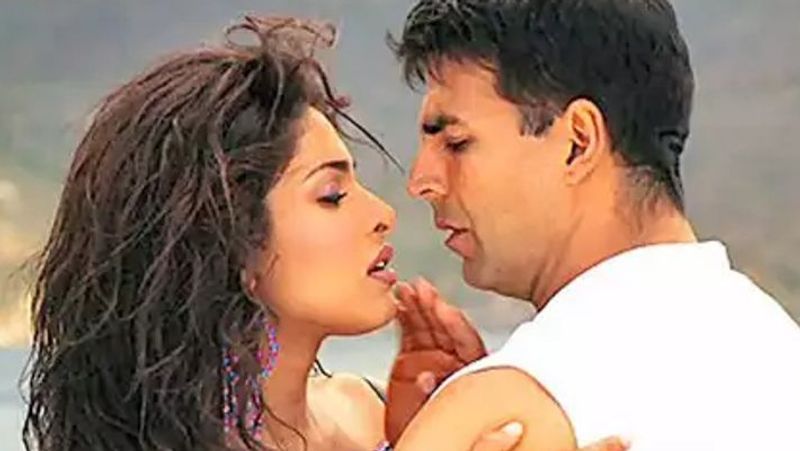 Akshay Kumar is known as one of the most loyal husbands among Bollywood celebrities. Even so, the shocking part is, rumors about Akshay Kumar extramarital with Priyanka Chopra has also made headlines once upon a time. This news never confirmed. Yet some sources disclosed that Twinkle had slapped Akshay after knowing about his relation with PeeCee. Since then Akshay has never again worked with Priyanka in any project.
Amitabh Bachchan and Rekha
When it comes to Bollywood extramarital, we can not forget Big B and Rekha's sizzling chemistry that had won millions of hearts. The duo had done many films together and in between that their relationship started. However, Big B happens to be already married.  Hence, Jaya Bachchan decided to save her house. Amitabh and Rekha's affair is still one of the most talked-about but no confirmation from any of them has ever been made. Their ignorance towards each other in gatherings is enough to make out what was the truth.
Also, Read
Mahesh Bhatt and Parveen Babi
Surprisingly, ace filmmaker Mahesh Bhatt and B-Town's gorgeous late actress Parveen Babi were also in love. The two had been engaged in a beautiful relationship for a long time but things did not go well after Parveen's mental issues came. Ultimately the actress ended her life and may think that Mahesh is the reason behind her death. It is also said that the film 'Woh Lamhe' is based on their story.
Hrithik Roshan and Kangana Ranaut
Heartthrob Hrithik Roshan and bold actress Kangana Ranaut always grab attention when talking about the Extramarital affairs of Bollywood. Kangana Ranaut's affair resulted in a major controversy after she exposed the actor on Aap Ki Adalat. Kangana fearlessly spoke about the unfair things Hrithik did with her and, its still shocking for their fans. Currently, Hrithik is divorced and Kangana is speculated as to the reason behind it.
Sushmita Sen & Vikram Bhatt
Sushmita Sen and Vikram Bhatt's relationship had also been a talk of the town. They come under the extramarital affairs of Bollywood. Not only this, but Vikram has also confessed that he is in the guilt of messing his life and leaving his child and wife. Though Sushmita and Vikram are no more together, speculations about Sushmita's daughter have created a lot of buzz in the past. It is being believed that one of her girls is not adopted, and is their child. Till now no confirmed statement on this sensitive matter has come.
Aditya Chopra and Rani Mukerji
Actress Rani Mukerji came in between Aditya Chopra and his wife. The two had a long term relationship but Aditya remained married. Therefore, he called off his wedding and tied the knot with Rani. The two married after almost 5 years of Aditya's divorce. Their extramarital affair had always been in the wraps because Aditya hardly comes in front of the camera. Also, known as the 'invisible man of Bollywood'. Many find Rani and Aditya's love story real whereas, few blame Rani for being a home breaker.
Saif Ali Khan and Rosa Catalona
No doubt it would be a shock to see saif Ali Khan's name under the Extramarital affairs of Bollywood but we can't change the reality. Saif Ali got married to Amrita Singh who is too older than him. After almost 10 years, Saif cheated on her by having an affair with the Italian model, Rosa Catalonia. Amrita never commented on this. If we believe assumptions, this is maybe the reason why things turned ugly between them.
Shahrukh Khan and Priyanka Chopra
This news has not yet been confirmed but there were rumors about SRK and Priyanka Chopra's growing connection towards each other. On this, Shahrukh's wife Gauri took a strict action and since then the two have never spotted together.